In order to satisfy the different needs of families, we have divided our homes into two distinct series of quality homes; the Summit Series and Sendera Series.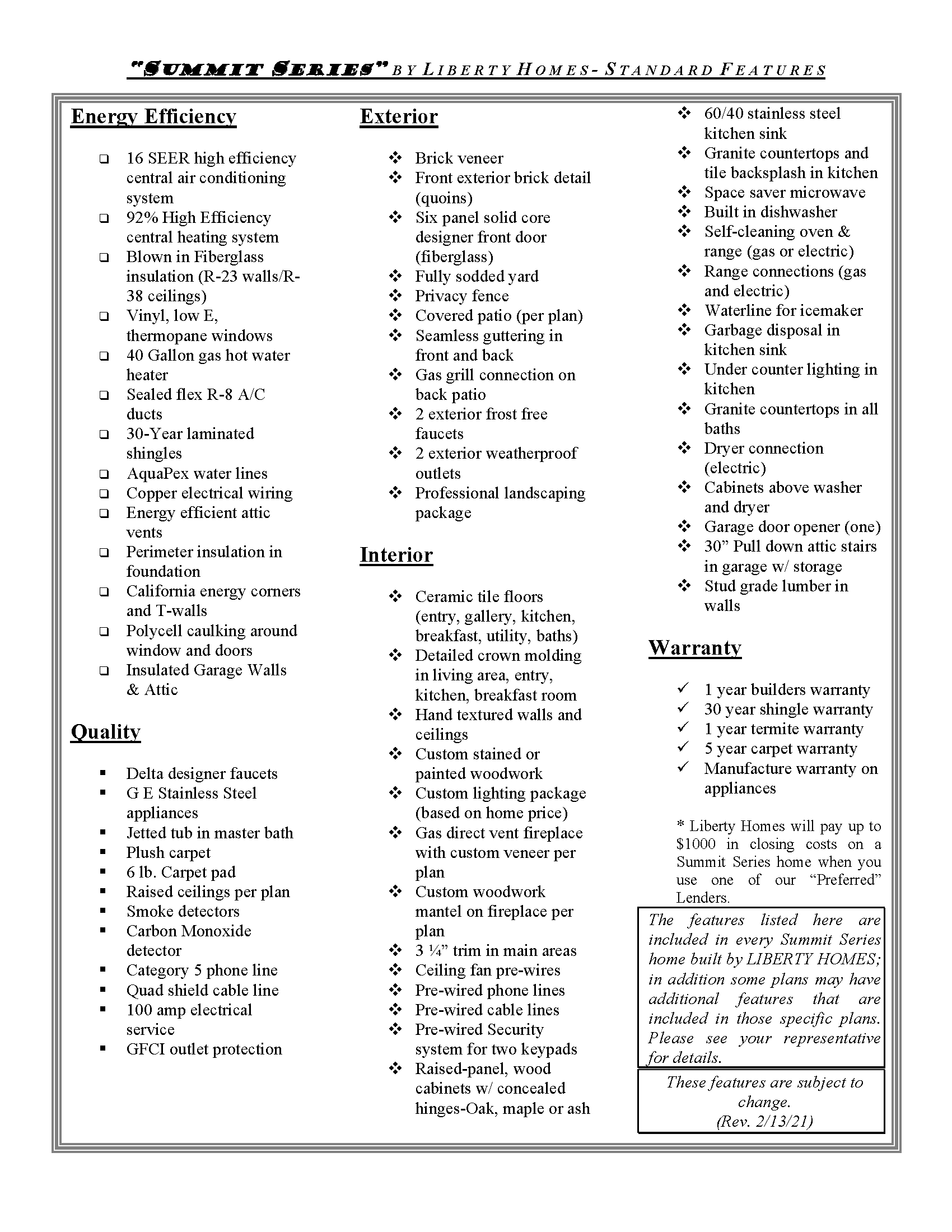 In this series we have simply taken a little more "basic" approach to the design.  The Summit Series was designed for families who are looking to own a home with a few less "amenities" and more square footage for their investment.  A perfect choice for a first-time homeowner.

This Series is designed to give the customers the best of what is available.  New styles, designs, and innovations make the Sendera Series the choice for those wanting a truly "loaded" home.  In this series, if you can dream it, it can probably be done.